16 Best Things to Do in San Juan Puerto Rico
Last updated on July 24th, 2018 at 11:35 am
San Juan is one of those beautiful holiday destinations you read about in the news – a travel hotspot that is as much about adrenaline-induced adventures as it is about lazing on the picture-perfect sandy beaches. While it may be the capital city, and certainly the largest, it holds undeniable charm within its ancient city walls. Considering all the things to do in San Juan Puerto Rico, it's no surprise that it's become one of the most popular stops for Caribbean leisure cruises. San Juan's growing popularity is mainly due to its history and fantastic nightlife but also because there are so many things to do in the San Juan, Puerto Rico cruise port. Whether you want to spend your days exploring the cobblestone streets of Old San Juan with its magnificent colonial architecture or discover the ancient forts and spectacular ocean views along the coastline, you are sure to be spoilt for choice for fun activities in San Juan, Puerto Rico.
1
Relax with a Cocktail on Condado Beach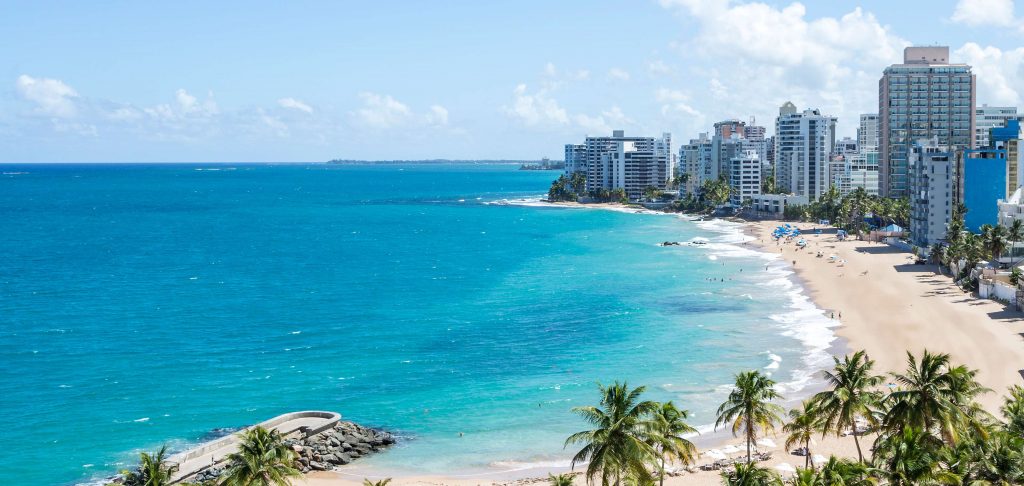 Condado Beach is one of the trendiest beaches in San Juan, Puerto Rico. In fact, it is a palm-studded stretch of beachfront loved by many for its laid-back atmosphere. Surrounded by high-rise hotels and resorts, the beach is always a hive of activity and has even been compared with the likes of Miami Beach. No matter the time of year, the beach is often filled with people enjoying water sports and sipping cocktails at the nearby beach bars. And the best part? You can rent a sun lounger and settle in as waiters keep your Pina Coladas topped up. The beach is free to access and is open every day until sunset.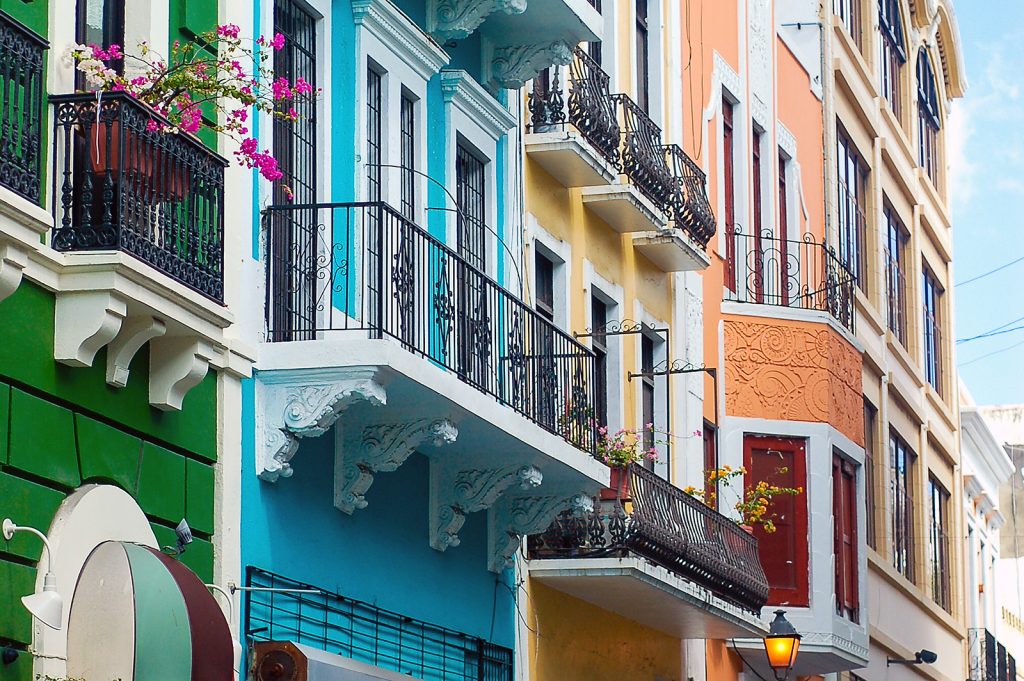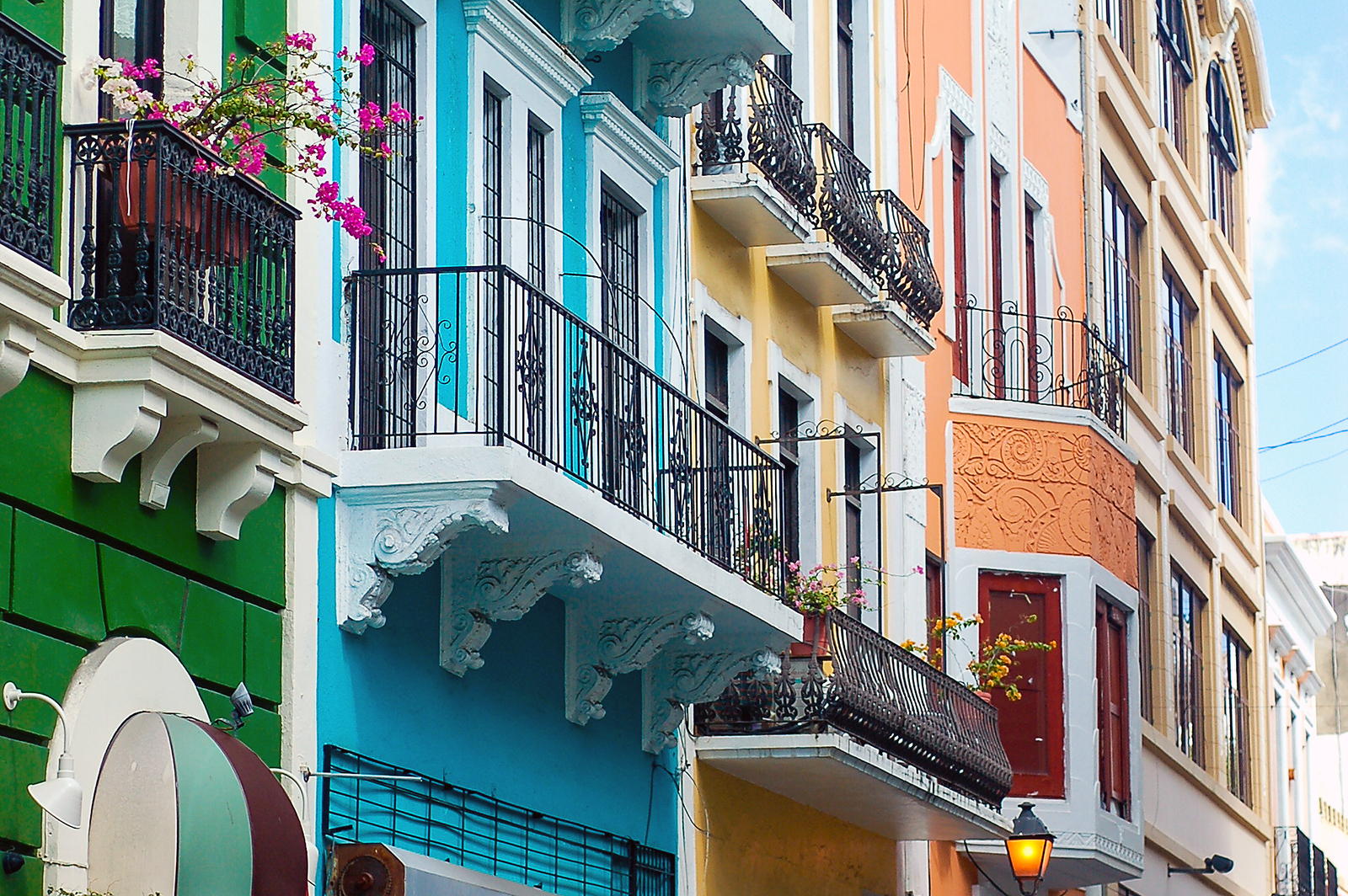 The walled Old San Juan district is made up of as many as 400 restored buildings that date back to the 16th century. With picturesque cobblestone streets, the old town is filled with museums, historical sites. restaurants, and bars offering some of the best nightlife in San Juan, Puerto Rico. While you won't be able to access the oldest areas of the city (they are closed off by walls), you will still get to spend time exploring the bustling piazzas and admiring Spanish colonial architecture –  just a few examples of the best things to do in old San Juan, Puerto Rico.
3
San Cristobal and El Morro Forts
Officially a UNESCO World Heritage Site, the San Juan National Historic Site is an iconic hotspot on the San Juan Harbor. It consists of two fascinating and historic fortresses while sightseeing along this stretch of rugged coast is genuinely one of the top things to do in San Juan Puerto Rico, particularly for anyone who has an interest in history. The more famous of the two – El Morro, is the most massive fort in the Caribbean and overlooks the San Juan Bay. Visitors are invited to explore the hallways, ramps, vaults, and dungeons of the fortress.
Or, if you prefer to savor the history without as many crowds; we'd recommend a visit to Fort San Cristóbal's – a 200+ year-old fort that was built to protect Old San Juan. The 27 acres that make up this fort are not visited as often as the El Morro. Furthermore, if you're looking to get an authentic feel for the history of this fort without the distraction of crowds, visit in the early morning or late afternoon. The fort itself still holds plenty of history within its stone walls, and you can spend hours exploring the fort's ramparts, tunnels, and dungeons. If you have some additional time, it's worth visiting both forts at the same time as you pay a discounted entrance fee to see them both.
4
Sunbathe on Carolina Beach
Carolina Beach is one of the more popular public beaches in greater San Juan. Since it's located near the Isla Verde resort and sunbathing on the gorgeous white sands, it is easily one of the best things to do in San Juan, Puerto Rico when on a cruise . If you're looking to avoid the crowds, come early in the morning or later in the afternoon. Watersport equipment is available for hire, and there are food vendors on the beach so you will never stay hungry.
Browsing the cobbled streets of Calle de Cristo is one of our favorite things to do in Old San Juan – especially for those in need of a small retail-therapy. This tree-lined street is filled with designer boutiques, artisan shops, craft stores and art galleries. And for those in the know, the little side streets and squares offer some of the best places to eat in San Juan, Puerto Rico. We love it because it gives travelers an authentic Old Town experience with cute little cafes, stunning chapels, beautiful people and incredible architecture. We'd recommend a visit to the Pigeon Park and exploring the interior of Capilla de Cristo – one of the street's two most famous chapels.
6
Visit the Capitol Building of Puerto Rico