16 Best Soldering Irons 2018
With so many great options to choose from, it's not difficult to find the best soldering iron for your level of expertise. A one-time investment in a good quality tool can save you loads of time and money in the long run. As we all know, wires and cords of various electronic devices can get damaged very easily. Repairing small defects can be rather burdensome if you need to take your devices somewhere every time to get them fixed. Why do this when almost everyone can reconnect a wire with the right tool?
I like to keep my soldering kit near me alongside my other tools because accidents happen all the time. Phone chargers break, dogs chew up cables, electronic components fail, but I always manage to fix them quickly and inexpensively. In addition to saving my time, I've easily paid off its cost numerous times by doing the work myself. Moreover, it's now possible to get a complete soldering station that contains everything you need at a price of a couple of pizzas. This is why we advise you to go for a kit or station over an individual soldering iron.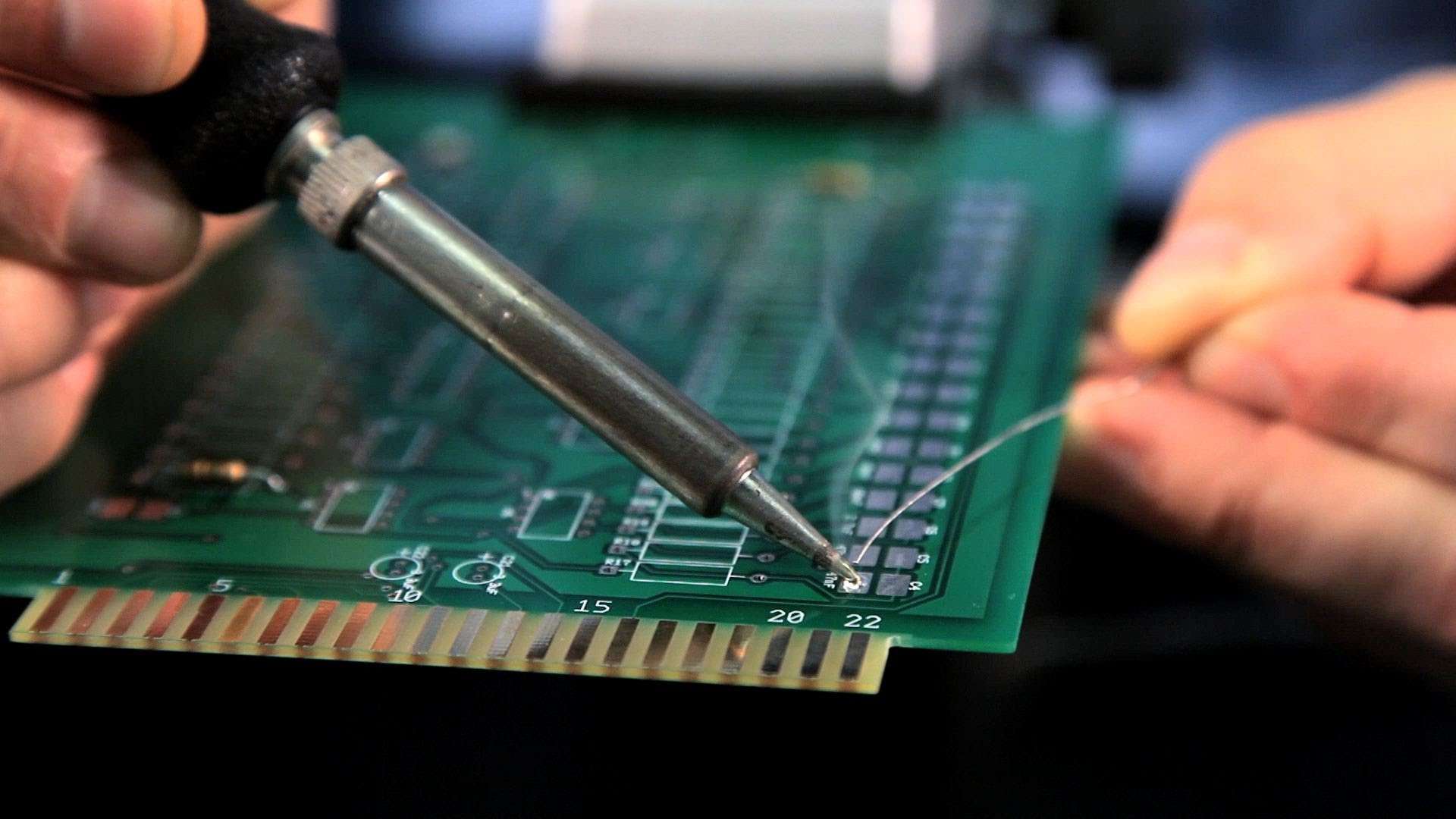 Expert Reviews: Finding the Perfect Soldering Iron Kit or Station
We've examined all of the best models on the market, shortening the list to the 16 best soldering irons presented in this review. They range from the cheapest entry-level model for newbie DIY repairs, to well-balanced, mid-level kits for casual hobbyists, to soldering kits even professionals would gladly use every day. Furthermore, we've included a quick guide that will assist you in choosing the right model for you based on a few key points.
1
X-Tronic Model #3020-XTS Digital Display Soldering Iron Station
We're kicking off our reviews with this best-selling X-Tronic model #3020-XTS which is also our overall champion. It features an ergonomic 75 W soldering iron; an adjustable and very stable temperature range of 392 – 896 °F; a stainless steel iron holder, a solder roll holder, a brass sponge tip cleaner, and a cleaning flux. Additionally, it has "magic temp technology", and a C/F switch. If you're looking for a discount for this soldering iron, Walmart deals can help you, although, it's amazingly affordable considering its superb quality. Some other models come with a lot more accessories, but buying this model will give you the perfect foundation to build your ideal soldering station. What made it top our list is the fact that it has the essentials for diverse soldering tasks in one well-constructed yet very reasonably priced package