Osaki Massage Chairs 2018 Reviews
In between our everyday routines, it's often easy to forget how important our comfort actually is. More often than not, we spend eight or more hours sitting at an office table in an awkward, uncomfortable position. As you probably already know, this is horrible for your spine and posture, especially in the long run. Fortunately, there are many ways today to relieve your muscles and give your back the rest it deserves. Things like yoga, static stretches, and exercising in general are all excellent "posture fixers." However, there's is another more modern and equally effective solution, an Osaki massage chair. Today, we will talk about these marvels of technology and highlight some of the best massage chairs that are available right now. But before we do that let us introduce you to the company behind these back-fixing, pain-relieving contraptions.
A massage chair should be chosen carefully so that it caters to your own specific needs. Unfortunately, there isn't an online dealer locator that you can use to find local stores where you can try the chair. However, dealers such as Ogawa World USA and Titan Chair usually have them in stock. There are many models out there that you can choose from, so to make it easier for you we've compiled a list of some top-notch units that you should consider buying.
1
Osaki OS-3D Cyber Pro Massage Chair
Like many massage chairs today, the Osaki OS-3D has zero gravity positioning technology. This means that the chair tilts in a way that forces your back and thighs to properly align and neutralize all of the collective forces affecting your body, just as if you were in zero G. This takes a massive amount of stress off your joints and muscles and allows for complete relaxation.
Heat therapy for the lower back is also available, which warms up your muscles and relaxes them even further. It's worth mentioning that last Black Friday there was an Osaki massage chair Costco sale, where you could get this unit for as little as $2,900 (down from the original price of $8,000). So, you should keep your eyes open for discounts like this in 2018 if you're not in too much of a rush to get your hands on one!
The Osaki 4S Massage chair features a 4D Massage Roller system that contributes to the "humanistic" feeling of the massage; it truly feels like there's a masseur there, tending to your back. Thanks to the chair's double sensing Body Scan technology, the unit is capable of detecting your acupoints and focusing on them for ultimate relaxation. Finally, the Triple Air Mode system improves your blood circulation and provides superior relief for your sore muscles.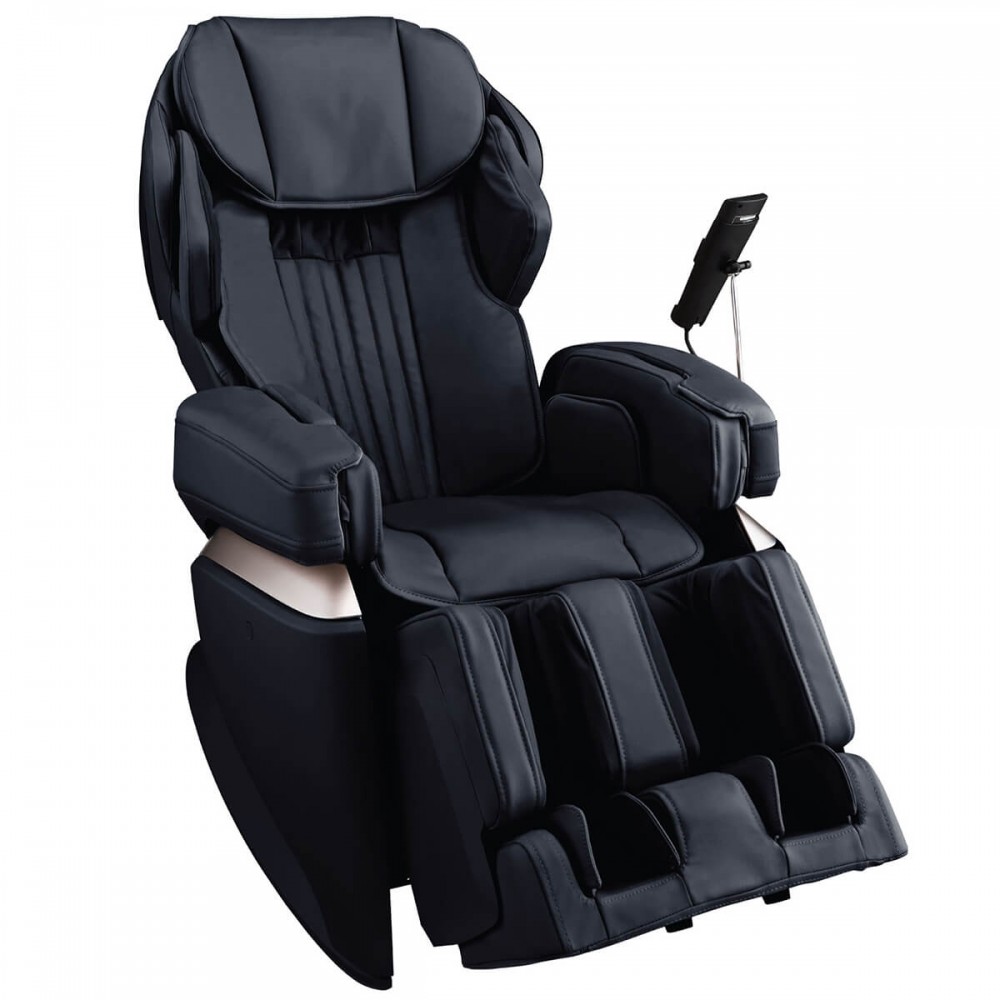 Thanks to its L-Track design, this Osaki massage chair is capable of targeting any problematic area of your back, from your neck all the way up to your lumbar region, glutes, and hamstrings – effectively giving you a full-body massage. The Osaki OS-TW also includes foot rollers located on the bottom of the footrest, so you can opt for a foot massage as well if that's something that you may need. If you want a zero-hassle experience, there are four automatic massage programs to choose from, or you can customize the program manually to fit your specific needs.
The OS-PRO Ekon is an extremely versatile massage chair, combining S-track and L-track technology to perfectly cater to your specific needs. The S-track makes the rollers follow the exact curvature of your spine and give you a nice, thorough massage along both sides of your back, while the L-track covers a larger area overall. The Body Scan technology ensures that the pressure applied to your body is constant throughout the massage, plus it will calibrate the chair by your shoulder height.