Human Touch Massage Chair Reviews
Last updated on July 3rd, 2018 at 01:20 pm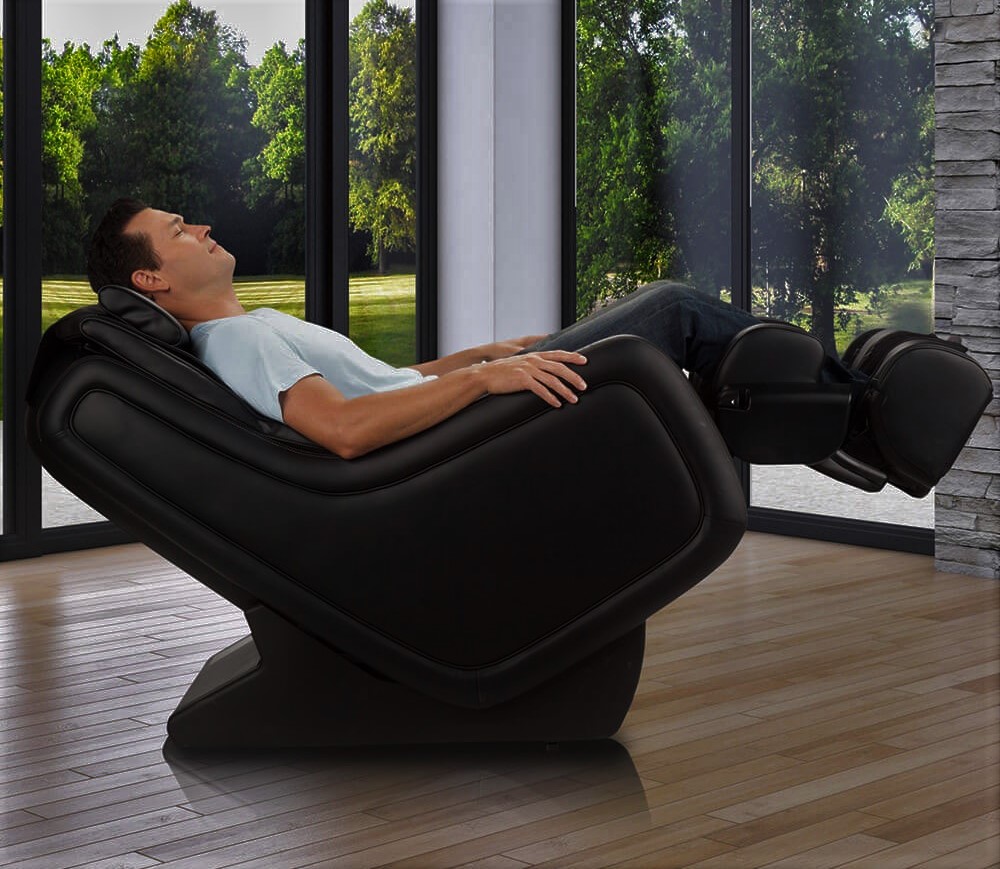 Honestly speaking, there isn't a better feeling than relaxing in your high quality reclining massage chair, without a care in the world. Whether you use a Human Touch massage chair to rest and relax or to fix your back problems, choosing the right model will guarantee your satisfaction. Still, not all high-end chairs are the same – both comfort and health-wise. Buying a massage chair isn't an everyday purchase, so it's best to go with a company that has consistency, a respected brand name, and a well-organized customer support system. One of those renowned brands is Human Touch. That's why we have decided to make an extensive review of their top-rated massage chairs.
16 Best Human Touch Massage Chairs
1
Human Touch Whole Body Robotic Massage Chairs HT-3300
The first model on our list is one of the best selling massage chairs on the market. Since it's priced quite reasonably, it has more options than you would expect. In fact, it's a moderately priced chair with high-end features. This chair offers four professionals massage techniques – percussion, kneading, compression, and rolling. Also, there's a fifth technique which is basically a combination of the first two techniques mentioned. Finally, this product is out of stock on HT's website, but it's still available on other websites meaning you could use one of Amazon's promo codes and deals.
2
Human Touch Massage Chair HT 135
When compared to the HT 125, this model has seen some slight changes. First of all, the design has been improved for your comfort since HT 135 has memory foam in its seat cushion. After that, we must mention the incredible stretch massage feature, which is an uncommon addition to chairs in this price range. Finally, the calf and foot massagers have one program and two speeds that provide a feeling of a human massage. Even though this chair has five motors, HT 135 is a quieter model when compared to its predecessor. Still, the price is in the same range, making this massage chair a good value purchase. As you would expect, the 125 and 135 models have largely created the reputation of another great model that we must mention – Human Touch Massage Chair HT 270.
3
Human Touch Perfect Chair "PC-420"
The main impression when trying out this chair is that almost everything is customizable. The quality of the wood used to make the base, and the impressively designed, top-notch upholstery make this chair one of the better choices on the market today. Due to its elegant design, it can serve as a regular armchair in which you can read or watch TV while your back and neck get pain-relief provided by this chair's impressive massage techniques. At first glance, it looks like Human Touch has named this chair aptly. It's up to you to decide whether it's a good fit for you or not.
4
Human Touch Massage Chair Novo XT
Now, we're moving forward to the "heavy machinery" among massage chairs. The Novo XT massage chair has all high-end features accompanied by a perfect unibody design. If you're used to regular chairs, you'll probably need some time to get accustomed to this state-of-the-art model. This chair comes with an ultra-modern LCD remote control and built-in Bluetooth speakers. Don't worry; there's a Human Touch massage chair manual if you need it. Moreover, by purchasing this model, you'll get a 5-year premium warranty on all parts for your guaranteed satisfaction. Taking all of its features into consideration, we conclude that this chair is worth every penny.
5
Human Touch ZeroG® 2.0 Massage Chair
The next Human Touch massage chair we've reviewed is a clear proof that a high-quality massage chair doesn't necessarily come with a huge price tag. This model has challenged and redesigned the traditional massage chair. Its main characteristic is the auto-immersion program, which enables this model to target and provide benefit to specific muscles. Enjoy this chair's four automatic programs – relax, refresh, retreat, and sleep. Each of these four modules lasts for 15 minutes. Since it's a zero-gravity chair, it can be reclined into a perfectly natural position in which it can help with your blood pressure problems, slow down your heart rate, and improve your life quality overall.
6
iJoy® Active 2.0 Massage Chair
If you're looking for a perfectly designed, high quality, and more than affordable Human Touch iJoy massage chair, then this model is perfect for you. Even though it was first manufactured in 2015, this chair is a best-seller even today. This is mainly because of its fantastic price and exquisite design, but the quality isn't lacking as well. This model has recognizable Human Touch features like FlexGlide massage technology, automated massage programs, and a sleek, compact design. If you're wondering why it's basically underpriced, it's because it targets only a specific group of people. The maximum recommended user height and weight for using this model is 6'1" and 200 lbs, respectively. You can really benefit from Bed Bath and Beyond coupons if you opt for this model.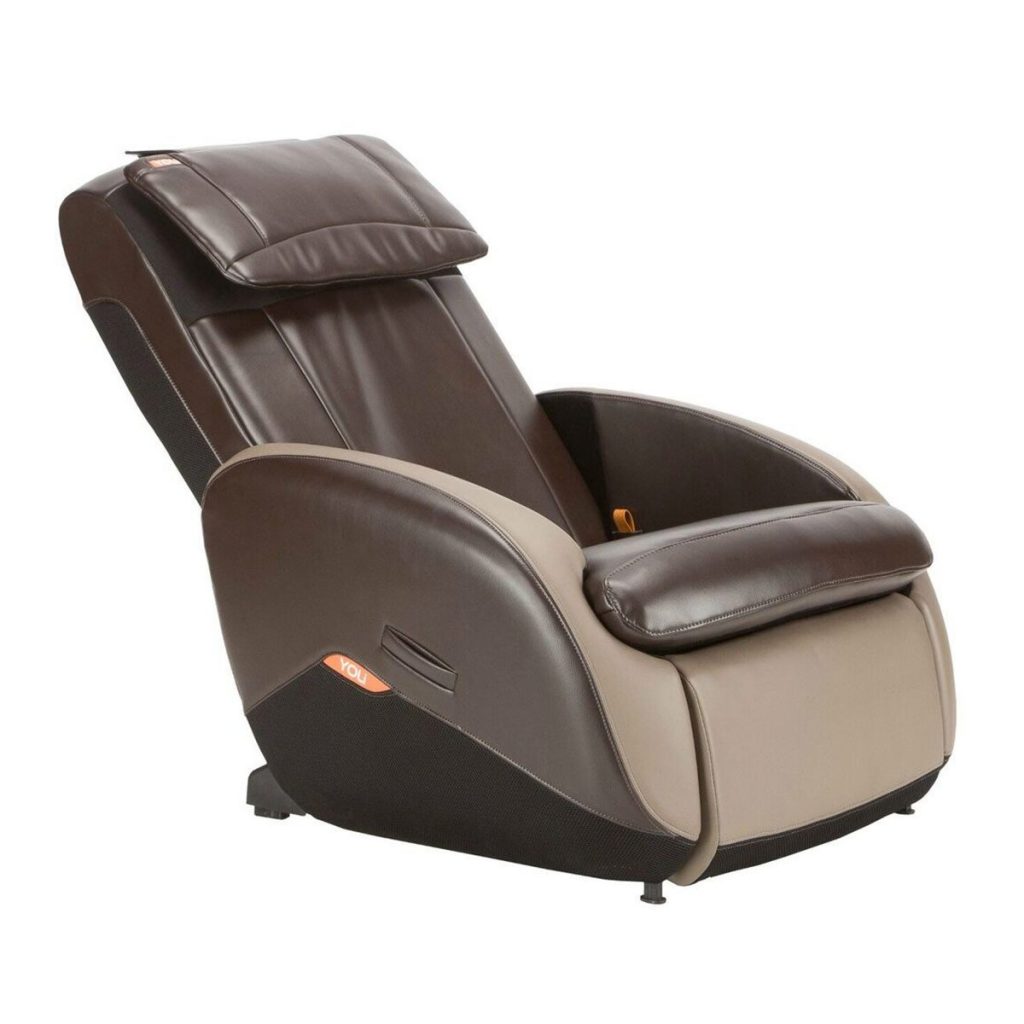 The first Human Touch massage chair from the Novo series still keeps its popularity, regardless of the fact that there's a more recent model. The success of the Novo XT chair was in no small part influenced by the innovative design and high-quality features. This was the first Human Touch device providing the innovative L-track design and full body stretch massages. The L-track design looks stylish, but it is much more than that – it covers your back area by 60% more than traditional massage chairs. 32 auto-wellness programs, excellent modern features, and warm air technology targeting your lumbar part make this model a great value purchase.
This model is specially designed for people in need of high massage intensity. If you check a random Human Touch massage chair review, you'll notice that this chair is recommended for people who have fibromyalgia, plantar fasciitis, circulation issues, diabetes, etc. However, the greatest advantage of this model is that it can provide personalized massage therapies. You can choose between different intensity options, adjust the shoulder massage panels, and fully customize your massage experience by changing the upper and lower 3D massage intensity settings. To sum up, if you're having health issues that require regular massages, then a Forti massage chair is an excellent fit for your needs.
9
ZeroG® 5.0 Massage Chair
When we compare this model with the ZeroG 2.0 massage chair, we can see that Human Touch designers have not only kept the good features, but they've also upgraded them to make this new model suitable for even more people. Namely, the retractable ottoman, which allowed the 2.0 model to transform into a regular recliner is now extendable, thus making it suitable for tall people. The massage techniques are the same, but Human Touch implemented a new feature – air compression seat massage for relaxation. Saving the best for last, the 5.0 model uses 3D roller technique that provides a genuine massage experience. Best Buy deals for this chair can help you shave off a couple of hundred dollars thanks to their price match guarantee.