The Food Subscription Box You Should Sign up For in 2019
Last updated on June 29th, 2019 at 09:47 am
Today, you can get just about anything delivered, including your favorite food. Healthy-conscious meals have become extremely popular, hence typical fast-food is now often replaced by a food subscription box. Apart from being extremely useful and efficient for lazy/busy people, they also make perfect gifts. Fresh ingredients, healthy and tasty food – what's not to love about it?
16 Best Food Subscription Boxes You Can Sign up for in 2018

We can't deny that the mouth-watering subscription boxes listed below are total crowd-pleasers. Our research team has rounded-up their favorite food subscription boxes based on their diversity, price, and most importantly – the quality of what they have to offer.
Our first recommendation is one which you can rely on when you want to treat yourself. Blue Apron delivers boxes of pre-measured, fresh and sustainably-sourced ingredients alongside chef-designed recipes which will help you prepare the most delicious meals.
Moreover, you can shop a wide variety of cooking utensils directly from their website. You can even subscribe to Blue Apron monthly wine delivery plan to make sure you always have that perfect glass of wine that goes with your delicious dinner. What's more to it – prices start as low as $8.99 per serving, and there are Blue Apron promo codes ensuring great savings regardless of the meal plan you choose.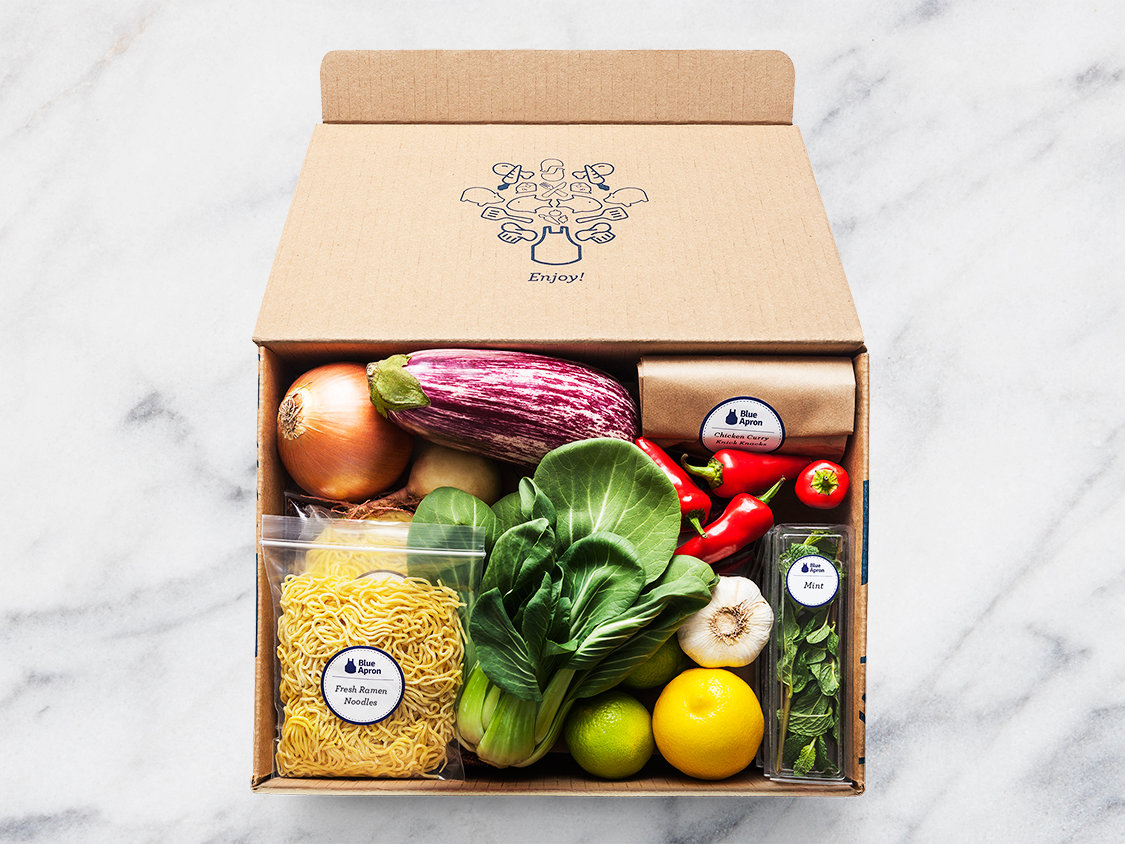 RXBAR are great contenders to snack subscription boxes. Although they don't offer classic subscription services, they offer packs of delicious protein bars delivered to your doorstep. What makes them so special? Their snacks don't have artificial sweeteners, flavors, color, or fillers, thus are 100% natural. In fact, the ingredients list is the most prominent part of the packaging!
RXBARs can also be purchased at physical locations. However, not everything from their range will be available in brick-and-mortar stores, which is a good enough reason why you should opt for delivery. When it comes to ordering online, shipping is free of charge for orders over $40, and there are plenty of RXBAR discount codes to help you get even more snacks for that amount of money!
Losing weight is never easy, and it's great to have a helpful sidekick while at it. IdealShape can be of great help when it comes to achieving your fitness goals! Their weight loss offer consists of meal replacement shakes, weight loss plans and guides, and much more – all of which is covered in our in-depth IdealShape review.
IdealShape subscription boxes are delivered across the US on a monthly or bi-monthly basis. While shipping isn't free by default, you can make use of IdealShape coupon codes to be granted free delivery as well as discounts on shakes, drinks, snacks, and much, much more!
Look no further than Urthbox if your goal is to have a healthy food box delivered to your doorstep. You can choose between four different sizes and four types of boxes – classic, diet, gluten-free, and vegan subscription box. When it comes to the items you can expect to find in each box; our Urthbox review holds all the details about that, as well as the office delivery options.
When it comes to delivery frequency, you will receive your Urthbox at the same time each month. Shipping is free of charge within the US, and there are Urthbox coupons that promise grand savings on your monthly subscriptions.
A health food subscription box usually comes with recipes along with the ingredients needed to prepare them. Freshly, however, deliver boxes with meals that are actually cooked by chefs! They offer extensive weekly menus with dishes suitable for anyone's dietary regime and preference; all of which are discussed in our Freshly review.
When it comes to delivery, they deliver five days a week, from Tuesday to Saturday. While this is not the cheapest, it is one of the best meal subscription boxes you could sign up for, and you will be happy to know that shipping is free. Furthermore, there is the option of reducing subscription costs by providing a Freshly promo code when placing your order.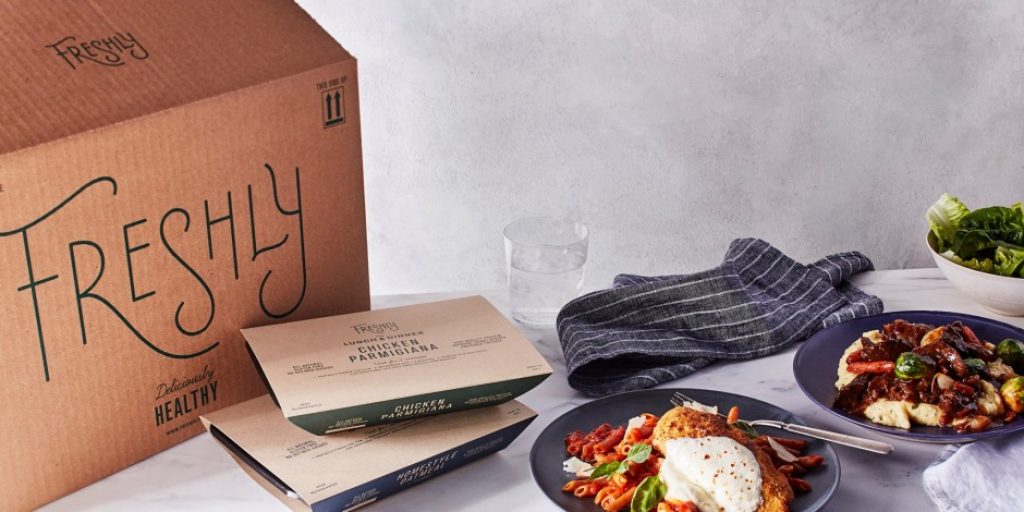 Nature Box mix unique ingredients with exceptional flavors and deliver the most authentic and delicious subscription boxes. You can choose from a wide variety of snacks, coffee, and even full meals from a dozen of nutrition options! All the ways you can mix and match them are covered in our Nature Box review.
Nature Boxes are delivered on a monthly basis. Delivery is free of charge for orders over $25. However, there are Nature Box promo codes that will grant you either free shipping with no minimum order amount or a discount on your subscription.
Cooking a delicious dinner is longer a chore! Plated will deliver a healthy food subscription box with comprehensive recipes as well as the ingredients you need to cook them. You can save a Plated box delivered up to four times per week, and the details concerning their weekly recipes are covered in our Plated review.
Furthermore, Plated promo codes are a great way to obtain free shipping on your orders if they are less than $60. If you're lucky, you might also come across a discount on your subscription. The convenience it offers, however, is priceless!
A junk food subscription box can be truly tempting on a cheat day. To maintain a healthy life, however, you should opt for Farm Fresh To You to deliver an organic box straight to your doorstep. There are six types of subscriptions you can choose from, and we have covered the differences between each in our Farm Fresh To You review.
Your farm box can be delivered to either your home or your office. When it comes to pricing, on the other hand, the cost depends on the type of subscription box you will opt for. However,