A Detailed Guide to Buying the Best Curling Wand
Last updated on July 3rd, 2018 at 01:35 pm
A good hair day is the best day. Unfortunately, we are doomed to face everyday struggles with our precious hair. What do I do with this bush on my head? How am I supposed to meet my friends when a bird can nest in my hair? That is why we have set out to find the best curling wand. Luckily, curling wands are here to save the day. But as you can imagine, not all wands are created equal; some will help you curl your hair like Goldilocks, and some will create a Weird Al Yankovic out of you. After going through thousands of reviews, we came up with this list of the 16 best models; hopefully, you will find the one that meets and exceeds all your expectations.
The 16 Best Curling Wand Reviews
1
ghd Curve Creative Curl Wand
Every curling wand by ghd Curve comes with a patented tri-zone ceramic technology. You may not know why this technology is so good, and you probably don't care about the details, but you do care about perfect curls and thanks to this technology – you'll be getting them! Besides looking gorgeous, your curls will stay for a long, long time. You do need rest and sleep, but your curls don't; they'll be here to greet you in the morning. This curling wand can deliver the right amount of tousling and beachy texture, no matter your hair length. See if you can sweeten the deal with a Sephora promo code.
2
Plugged In Popsi Curls Interchangeable Curling Barrel
If you still don't have the Popsi Curls handle, go online and get one because this is possibly the best interchangeable curling wand. 2017 is over; give 2018 a stylish start! If you already bought the Popsi Curls handle, it's time to treat your hair with the interchangeable Curling Barrel. The Curling Barrel head is just the tool you need for those bouncy curls you listed as your hair goals. Since it is detachable, the Plugged In Popsi Curls Interchangeable Curling Barrel will be your best travel buddy.
Buy Now
3
Remington Curl Revolution Curling Tong
Remington's curling tong comes with the Instant Curl technology, which makes your curl-creating process much faster; oh, and it only takes 15 seconds to heat up. Its rotating barrel and five temperature settings can deliver the most beautiful curls almost effortlessly. The health of your hair has always been a priority for Remington; this curling tong features 4x protection coated barrel. Whoever said beauty requires sacrifices, apparently hasn't heard of this revolutionary curling tong by Remington.
4
Bed Head Curlipops One-Inch Tourmaline Ceramic Spiral Styling Iron
If you want to receive compliments for having the best hair, curling wand by Bed Head is your number one choice. The Bed Head Curlipops Spiral Styling Iron will satisfy your need for the perfect curl. It heats up to 400° F, but you won't have to 'drop it like it's hot' because it comes with a heat protective glove. This curling wand is designed for loud, brave personalities who like making the room hotter as soon as they walk in. The springy spirals and vivacious volume this curling iron produces will surely put you in the spotlight.
You are going to shine bright like a diamond thanks to the Babyliss Diamond Waves curling wand. It is the best curling wand for beach waves and can also deliver top-notch Hollywood level curls. The diamond-ceramic finish enhances shine as you style, and the twisted design of the barrel guarantees 100% perfect curls. The best part, this wand works like a charm for all hair lengths, and it offers nothing less but salon performance. The second best part is that you can buy it using one of eBay's promo codes and deals. Create glamorous curls and waves in no time with the Babyliss Diamond Waves wand.
6
One'n Only Argan Heat 1-1/2 Inch Curling Iron
The barrel surface of this curling iron is as soft and smooth as a baby's skin, and it will leave your hair feeling the same way. One'n Only Argan Heat 1-1/2 Inch curling iron is so gentle, but don't worry; it will give you the fiercest curls. It can heat up to 400° F, but you can adjust your preferred temperature thanks to the 30 heat settings. Don't worry about preserving your color; not only does this curling iron protect the color of your hair but it also revitalizes it.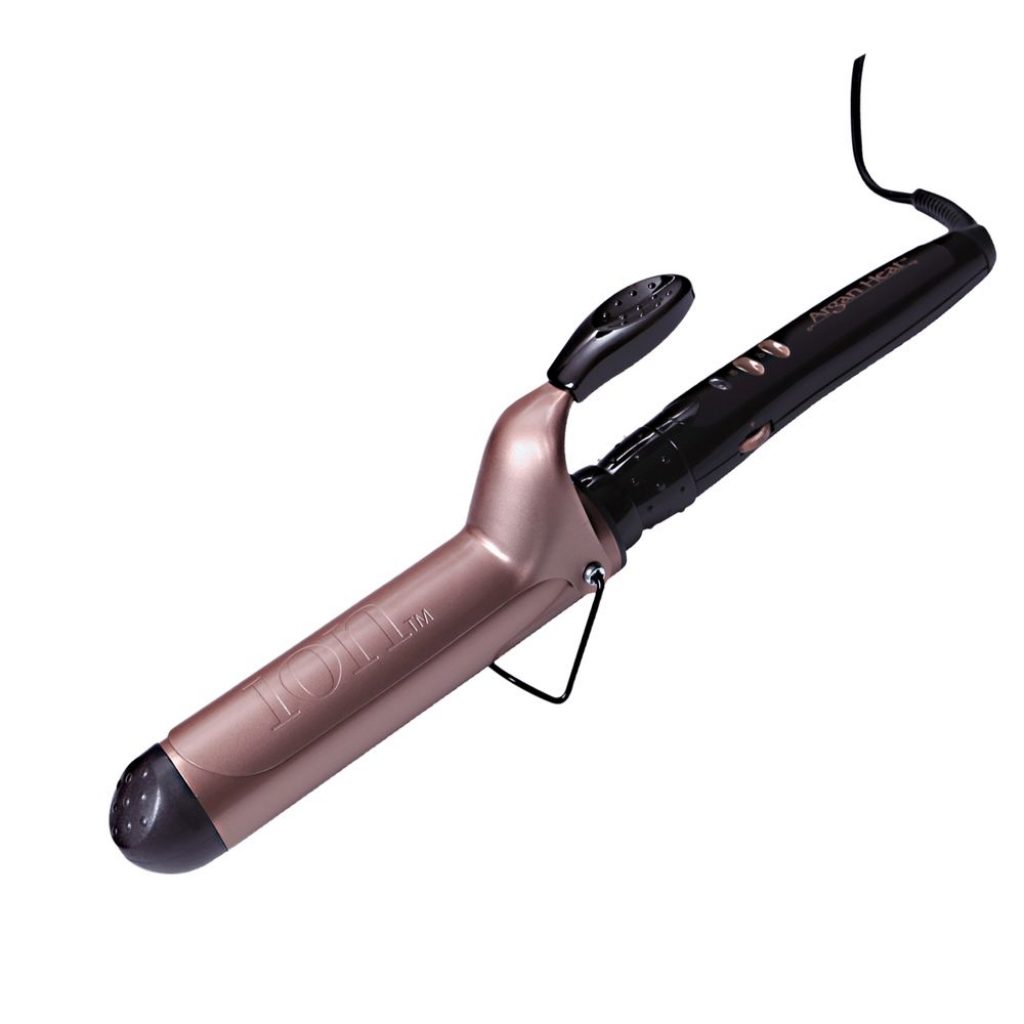 7
T3 Whirl Trio Interchangeable Styling Wand
If you want to get a piece of this 3-in-1 styling wand, but you don't know whether or not it is going to work on your hair – doubt no more. This interchangeable wand works well for any hair type. Imagine the different looks you can create with just one single styling tool. Spiral curls, Hollywood curls, beachy waves – the possibilities are endless. It's no wonder why this wand is often praised as the best curling wand! You can get it at a bargain if you stumble upon a QVC coupon for it.
When you buy the Conair You Big Waves wand you'll actually get two curling wands; it comes with two interchangeable conical barrels. This wand is super easy to use – just wrap it up, and you are ready to go. Due to the Tourmaline Ceramic technology, which makes your hair extra smooth and frizz-free, you can rock the best hairstyles every single day. Conair You Big Waves is a no-clamp styling wand so you won't be putting that much stress on your hair thus reducing the damage.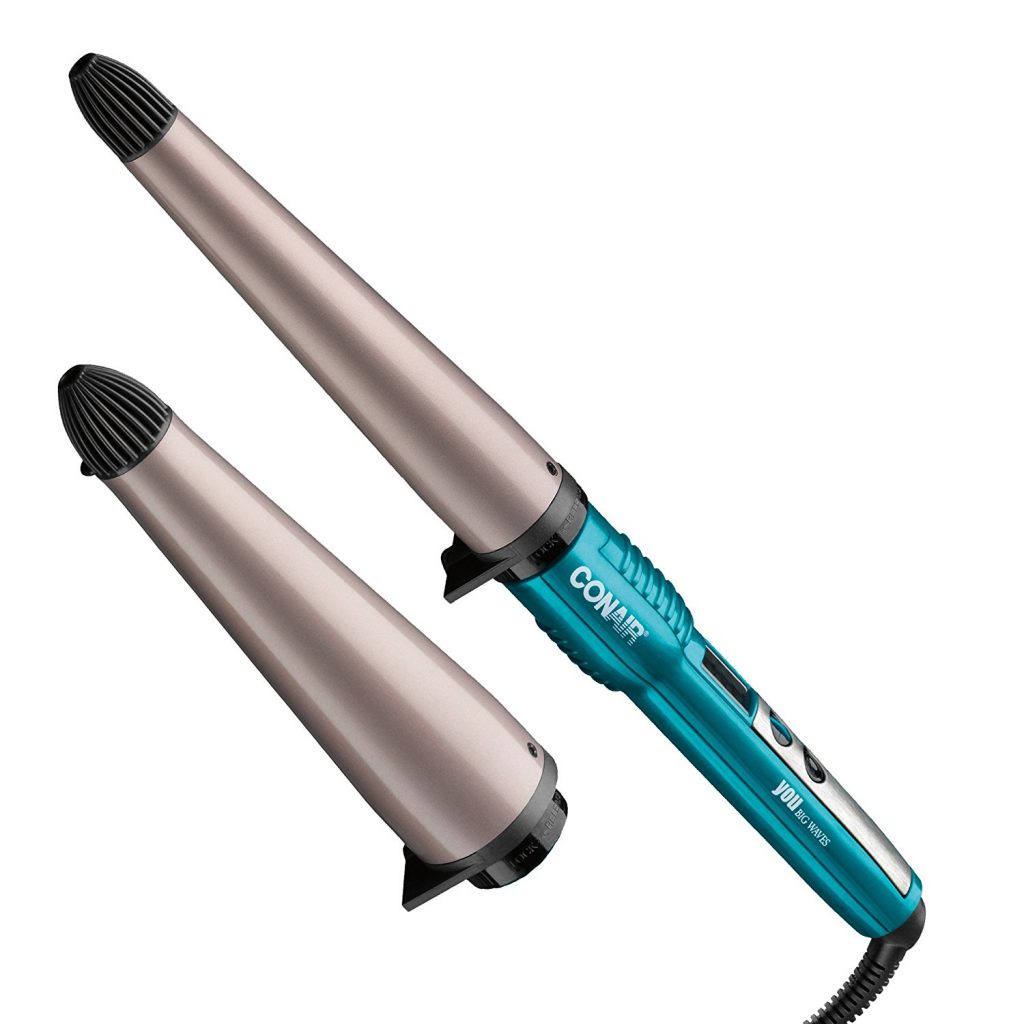 9
Cloud Nine The Waving Wand
Cloud Nine The Waving Wand is the best curling wand for short hair, but it is suitable for long hair as well. Whether you prefer loose waves or smooth curls, this wand will help you create long-lasting and stunning ones. Innovative temperature control technology allows you to create curls at the preferred temperature.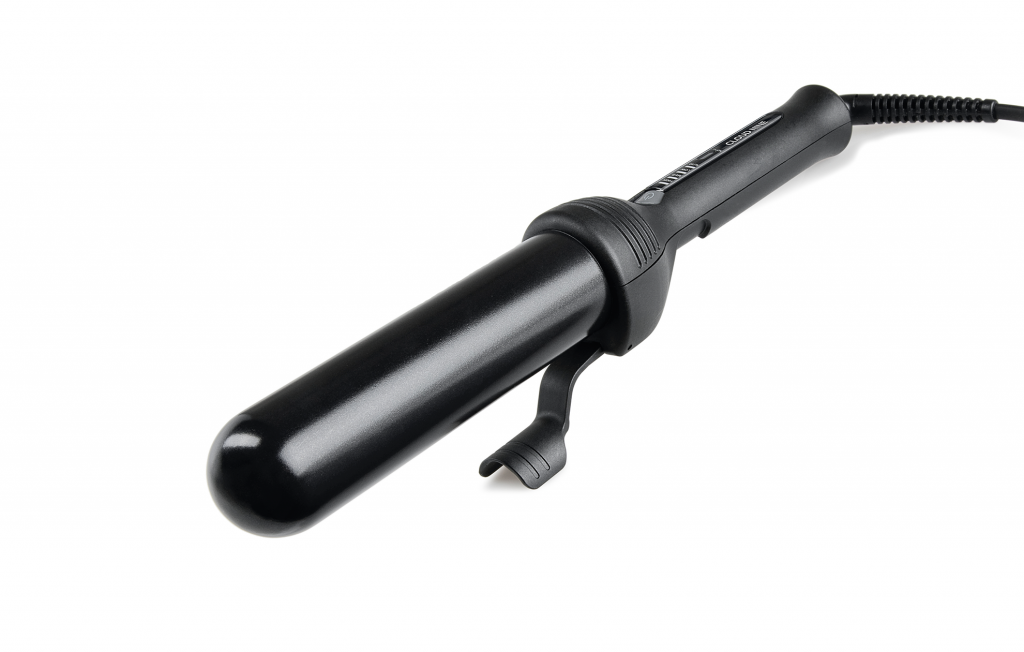 10
Jose Eber Pro Series 25mm Clipless Curling Iron
Volume and curls make the perfect hairstyle, and Jose Eber's 25mm curling iron can deliver all that. The clipless design of this curling tool ensures consistent and even-heat, which fastens the styling process and reduces creased and crimped ends. Even if your hair is so long that it almost touches your belly button, the curling iron by Jose Eber can handle the length. It works excellent with fine hair, and it is also the best curling wand for thick hair. Basically, there are no limits when it comes to this curling iron. Newegg deals are incredible when it comes to this model.