16 Best Crossbow Reviews & Buyer's Guide
Since Medieval times, the crossbow was both a hunting weapon and a weapon of war. It was cheap, easily produced and allowed nations that didn't have an archery tradition to field a ranged force. Today, a crossbow is still a hunting weapon, as well as a sports one, but it's not exactly cheap. Buying a crossbow requires careful consideration, no matter if you want to use it for target practice or hunting. If you wanted to buy one, you're in luck, because we've searched near and far to bring one of the most extensive crossbow reviews you'll ever see.
But that's not all. Aside from our reviews, we have two additional aspects you'll be happy to read and exploit. First, we've included a buying guide, so you know exactly what to look for in your future weapon and what we're referring to in our reviews. Finally, since crossbows aren't an everyday purchase, we've found a selection of promo codes and deals you could use and get a bargain purchase.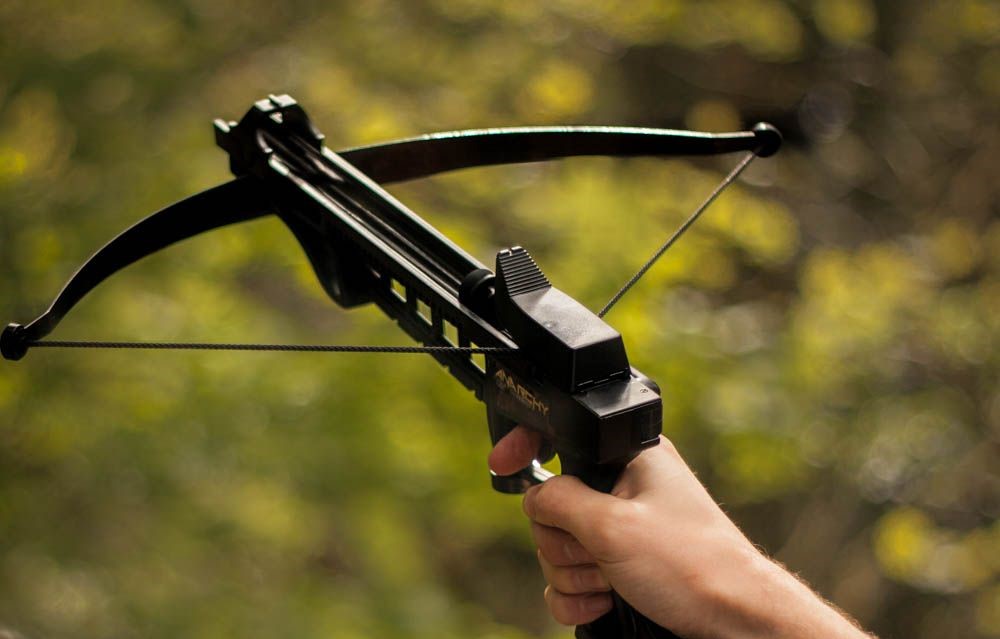 Best Crossbows - Experts Reviewed and Tested
Today, we have a selection of 16 outstanding weapons that ought to appeal to those shooting both standing targets and moving targets alike. So, let's jump right in!
Our first product comes from one of the best brands on the market – Ravin. Though they've upgraded their arsenal with the R20, the R15 Predator crossbow remains very much relevant. The Ravin R15 crossbow is one of the most powerful out there, with a draw weight of 220 lbs, but with a draw force of only 12 lbs. This force translates to a speed of 425 fps and a kinetic energy output of 160 ft. per Ibs, meaning it can kill any game in the US at 50 yards. It also comes with a 100-yard scope and a quiver attached, plus 6 Ravin bolts with 100-grain practice points – ideal for zeroing in.
One of the best parts of this crossbow is its very narrow profile. Thanks to advanced engineering, the bow's axle-to-axle width is but 6 inches cocked, meaning it's smaller than most crossbows. As a result, R15 one of the best, if not the best crossbow for hunting – well, maybe it would have been, if not for the R20 model.
Positives
Exceptional power

Small profile

Can be used for hunting any pray

Breakneck speed
Negatives
Very expensive

Does not come with drawing aid
2
Barnett Ghost 410 Crossbow
Second up is a very fine crossbow from Barnett. The 410 Ghost is among the fastest crossbows on our list and, for what it offers, it's quite affordable. Its draw weight is quite considerable, standing at 185 lbs, making it a perfect fit for hunting. This is further supported by the fact that 410 is clocked at 410 fps and is very quiet, so you can bet that deer will fall to the ground before it even realizes it's been struck.
These couple of facts rank this item quite high in all