16 Best Train Sets to Lay The Railroad of Your Dreams
Whether you are a model railway fanatic or looking for your child's new favorite toy, the best train sets come in different sizes, prices, and design - so it is very likely that you will find a train set on the market that is the right choice for you. The question is - how to choose the best one?
Best Train Sets - 2018
This motorized train set is powered by an EMD GP40 diesel locomotive and comes with an operating headlight. It is a 5-car, HO-scale set, with a 47" by 38" track. Aside from the incredibly realistic-looking cars, this set also includes a steel roadbed track, miniature people, and a signal bridge. This 130-piece set is great for newbies, as it is very easy to set up and can be ready to run in no time.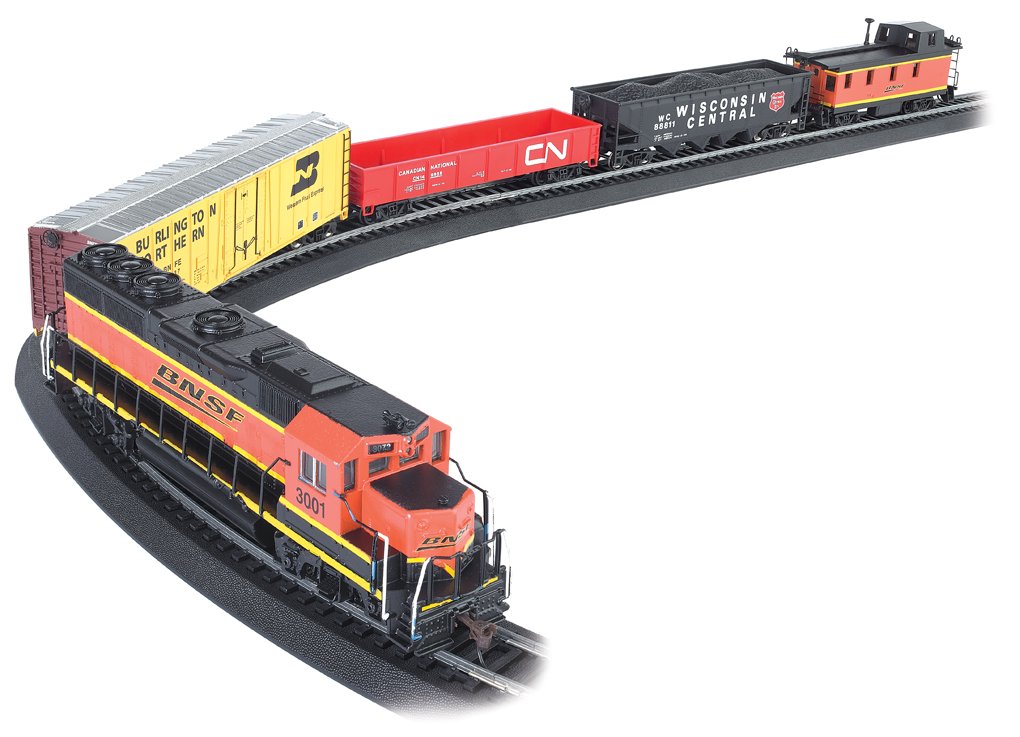 2
Lionel Pennsylvania Flyer Train Set
This remote control train set comes with a locomotive, a 3-dome tank car, a boxcar, and a caboose, as well as a 40" by 60" fast track that is durable and easy to connect. The remote of this O-scale train set can be used to turn the train on or off, blow the whistle, blow smoke, and control the speed level.
Buy From Amazon
3
Bachmann Trains Santa Fe Flyer Set
This HO-scale train set comes with an EMD FT diesel locomotive with operating headlights, two freight cars, an off-center caboose, and a 36-inch snap-fit E-Z track. If you're not looking for a battery operated train set, this might be the choice for you as it comes with a speed and direction controller, both powered by a plug-in electric source. This set was designed in a "war bonnet" paint scheme and revives a southwestern theme. Finally, as this is one of their top-rated electric train sets, you will often find it listed in eBay's daily deals and discounts.
4
Lionel Polar Express Train Set
This set is a wonderful example of themed remote control trains. It was inspired by the movie "The Polar Express", but it could also be fun for those not familiar with the movie. This O-scale set comes with a lot of fun features like smoke, a whistle, chuffing sound, a bell, as well as voice announcements like "All aboard the Polar Express!". It also comes with four popular character figures from the movie.