A good road bike is an absolute necessity if you're looking for anything more than a casual stroll around town. The best road bikes are built to help you conquer any road with ease at high speed, but unless you've got the right set of wheels you're in for a rude awakening the first time you come crashing off your seat and potentially injuring yourself.
If you're looking for a new bike, now is the is the perfect time to get started. In this article, we'll be outlining the most prominent features of some top-of-the-line road bike models that are sure to be a good choice no matter what your budget is. This will make it really easy for you to compare the best bikes and choose the one that suits you most.
Road Bikes Reviews 2018
There are truly a lot of fantastic bikes on the market today, and it is often difficult to find the right one for your particular needs. In an attempt to help you on that quest, we are here to offer you the best of the best in our reviews, no matter what your budget is.
The first item on our list is a carbon-fiber framed bike that is lightweight, durable, and won't break the bank as most carbon fiber brands do. We can't really find any downsides to this one. With 11-speed Shimano shifters, Vittoria Zaffiro Pro tires, and Oval wheels, this model is sure to serve you well on the road for years to come. If you're looking for the best road bikes under 2000 dollars, the Talon is a good choice. You can see the rest of its features in our in-depth Kestrel Talon review.
The Libero 2.0 is essentially a high-end version of their entry-level 1.6 model, making it a very good mid-range bike with high-quality components and an aluminum frame (all individually discussed in our Giordano Libero review). It's more geared towards recreational riding rather than professional use, but in this price range, it is definitely one of the best models you can get. After all, you can always reduce the price even further with Amazon coupon codes and deals. The bike is built with Vitesse wheels, Kenda tires, and 18-speed Shimano shifters.
3
Diamondback 2013 Steilacoom RCX
According to the manufacturer, this 5-year old model from Diamondback performs well both on roads and in off-road situations, providing the terrain isn't too rough. As you can tell from our Diamondback 2013 review, this is one of the best road bikes under 1000 dollars. The carbon front fork absorbs a hefty amount of impact, providing a smooth ride in almost any situation. The only real downside to this model is the wheels, as some users have reported an unusual amount of wear and tear after a longer period of use, particularly on the rear wheel.
4
Diamondback 2017 Haanjo Metro
This Diamondback model is cheap, extremely light, and fitted with disc brakes, unlike most models in this price range which conventionally use rim brakes. This offers more stopping power and control, especially in wet conditions. If you want a cheap mid-range bike that still performs very well on the road, check out our detailed review of the Diamondback 2017 to see why this model is a good choice. If you're lucky, you might potentially even get a lower price with a Chain Reaction Cycles coupon or something of the sort!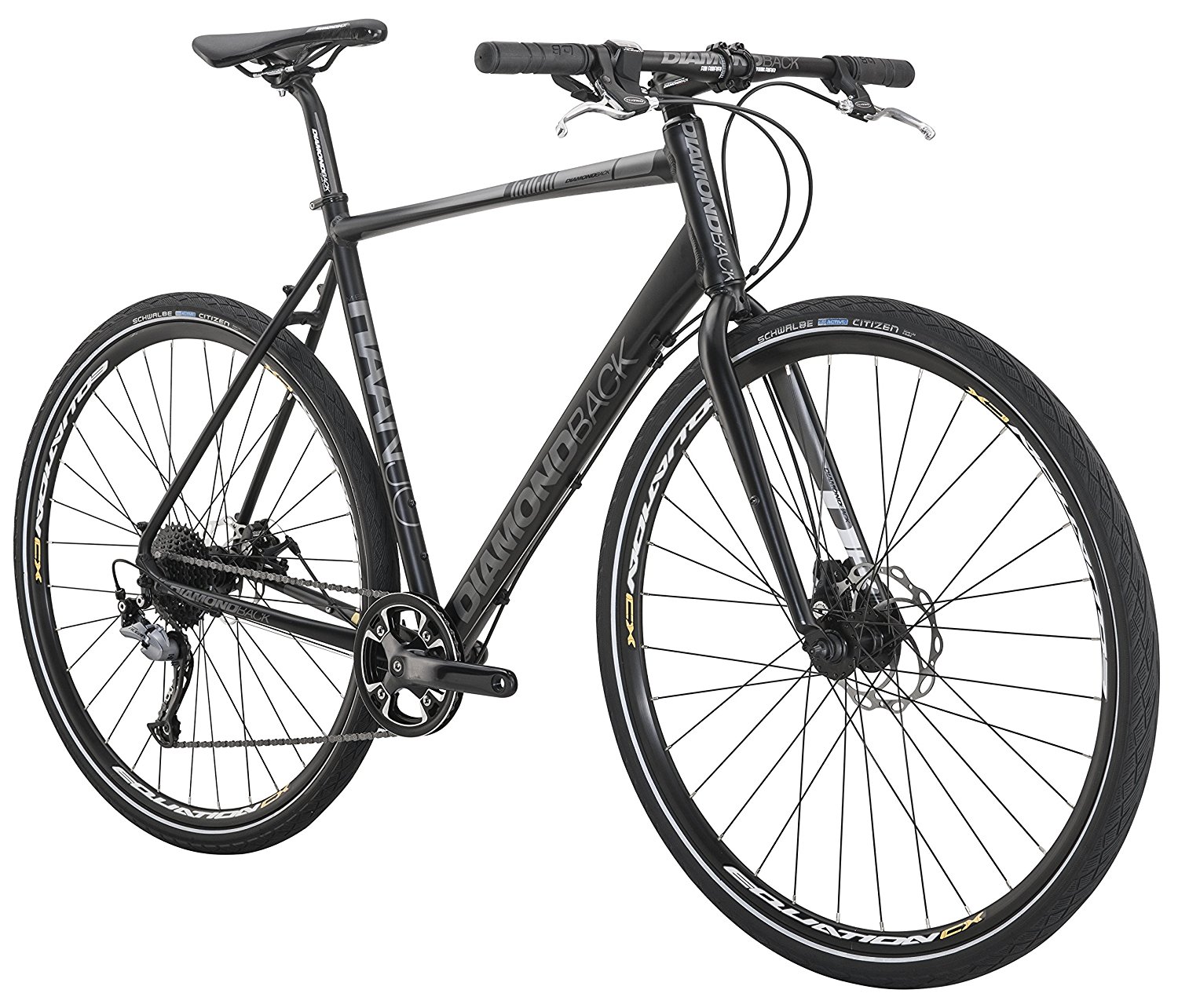 With 16 speeds, a durable aluminum frame and an overall high-quality set of components, the Libero 1.6 is one of the best road bikes under 500 dollars. The shifters allow for 16 overall speeds, and the bike itself is very light due to the choice of frame material. The main downside to this bicycle is definitely the brakes, discussed in greater detail in our Giordano Libero 1.6 review. In short, they're not very responsive compared to some other models in this range, probably due to lower quality pads.
The aluminum plus carbon fork combination make the Forza a model that can really handle shock absorption. As with almost all bikes on the low end of the price range, there could be some improvement in the wheel and brake department. Specifically, the brake pads aren't really high-quality and as responsive as the case is with some other models. However, you can always find a good deal on spare brakes online (a Bike Nashbar coupon always comes in handy), so don't let that discourage you completely! If you don't mind spending a bit more money on your road bike, check out our Vilano Forza review to see if this is the ride for you!
The Shadow 3.0 is well-designed, stable, and responsive, albeit the frame is a bit heavy for an aluminum build. With its high stability and low price, especially if you opt for one of the Walmart promo offers, this model is probably a good choice for your first road bike. However, the integrated shifters instead of the classic trigger-style shifters could prove to be a problem, as well as the saddle which some people have reported to be rather stiff over long riding periods. It might not be one of the best road bikes 2018 has to offer, however, all in all, this is a pretty good bike for the money, which you can tell from our detailed review of Vilano Shadow 3.0.
If you want a super-durable, super-stable road bike that will last you a lifetime, look no further than the Bianchi Intenso. The frame is a combination of multiple carbon frames which, combined with the high-quality Shimano 105 gear parts, makes the Intenso model a very good high-end option for your next road bike. The only complaints we've found about this bike are about the wheelset, as some of the models in this price range do offer better quality wheels than the included Fulcrum Racing Sport models. If you're interested in the detailed characteristics of this high-end Bianchi model, we suggest you go through our Bianchi Intenso review.
9
Schwinn Women's Phocus 1600
One thing you can say about the Phocus 1600 is its incredible shifting action – quick and effortless even for beginner riders, and without any shifting gear lag. Another great feature of one of the best road bikes for women, as discussed in our Phocus 1600 review, is the ability to adjust the seat without the need for any additional tools – something that a lot of bike designers, unfortunately, overlook these days. The brake pads could benefit from some extra pressure though, so it's worth getting them calibrated if you feel you aren't getting enough breaking action.
Even with the steel frame, the Giordano Acciao is surprisingly light and responsive, and due to the hardness of steel, it will surely last you a long time. The wheels and tires are also very solid for a bike in this price range. The main complaint with this model seems to be the seat, as many people have reported it being rather uncomfortable after long periods of use, which shouldn't really happen to a model that is considered to be one of the best entry-level road bikes. For further specifications, check out our in-depth Giordano Acciao review to see if this is the road bike for you.
11
Giant TCR Advanced Pro 1 Disc
If you're looking for a racing bike, be sure to take the time to look at our TCR Advanced Pro 1 Disc review. You'll be glad to know that this model offers superb handling at high speed, and an even better, super-responsive braking system (probably due to the built-in disc brakes). The tires are super-narrow, which might pose a problem for some people, and some users have reported that the frame isn't that good at shock absorption.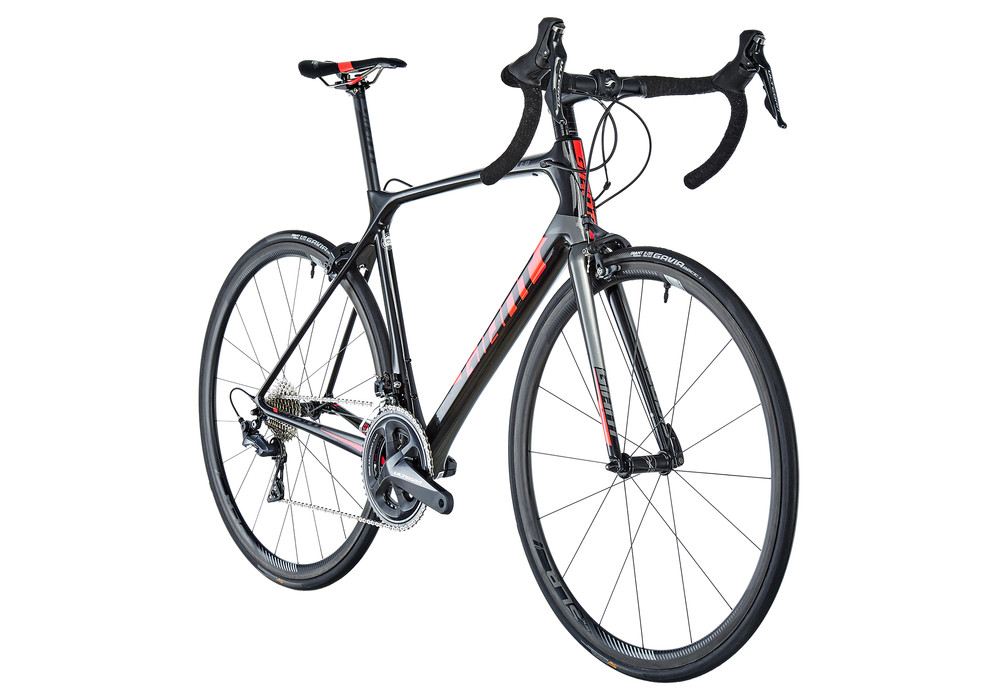 Few models are praised for their handling as much as the Cervelo S3, and according to various road bikes reviews, you can get some serious speeds with this unit. Also, according to Cervelo themselves, their new disc brake design has supposedly solved the aerodynamics issues that a lot of disc brakes suffer from, which means that you get both superior braking control and speed. However, buyers have reported that the frame feels a bit stiff, which is definitely an issue that a bike in this price range should not possess. Still, you can get this model using one of the multiple eBay discounts and get an exquisite value deal. More about that and other features is covered in our detailed review of the Cervelo S3!
For those of you who are primarily looking for a fast bike, be sure to check out the Trek Madone 9.5. The gear and brake