2018's Best Nail Strengthener For Healthy-Looking Nails
A little party never killed anybody, but having too much fun with your nails can surely cause wear and tear. The best nail strengthener can provide the proper nourishment for your nails and enhance their growth.
Best nail hardener and strengthener 2018 Reviews
For each one of Essie's products, you get your money's worth, and this base coat is no exception. Essie's Grow Stronger will leave your nails feeling stronger and protected. While this product does deliver on its promise, it may take a while. You need to wait before you enjoy smooth, strong nails. It comes in a light nude shade with a glossy finish, and it is perfect as a manicure base. Essie's Glow Stronger does not contain DBP and Formaldehyde, and it is enriched with organic ingredients like vitamin E, Gingko Biloba, and mineral strengtheners. What is the best nail strengthener? In our opinion, it's the Essie Grow Stronger.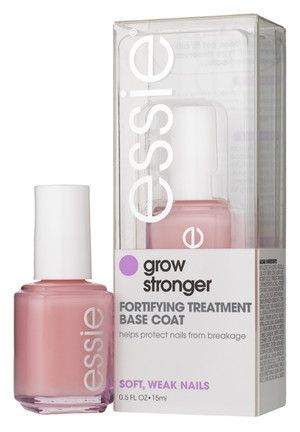 2
Julep Oxygen Nail Treatment
This nail strengthener is here to protect and repair dry, brittle nails. Julep's Oxygen Nail Treatment is powered by breakthrough Oxygen Technology. Thanks to this, 30% more air permeates to your nail bed, which is where strong nails begin. It comes in two colors – sheer ivory and sheer pink. This product is parabens and sulfates free, so it does no damage to your nails whatsoever.
Why did Opi name this product 'start to finish'? Opi's formula is actually a 3-in-1 formula that works as a base coat, top coat, and nail strengthener. Apply it before applying nail polish as prevention for nail staining – this is how to use this product as a base coat. When it comes to using it as a top coat, apply the formula over a nail lacquer and enjoy fast-drying, high-gloss, protective shine. Finally, if you only need it as a nail strengthener, apply it every other day.