The Best Lighted Vanity Mirror for Flawless Makeup in 2020
When it comes to makeup, things can go two ways - either you'll look like the queen that you are, or you'll risk looking like a kid painted your face. That's why any woman knows that proper light is the key to achieve makeup perfection. Winged eyeliner is not as easy as it looks. For such struggles, find the best lighted vanity mirror and never risk looking like your makeup was applied with two left hands.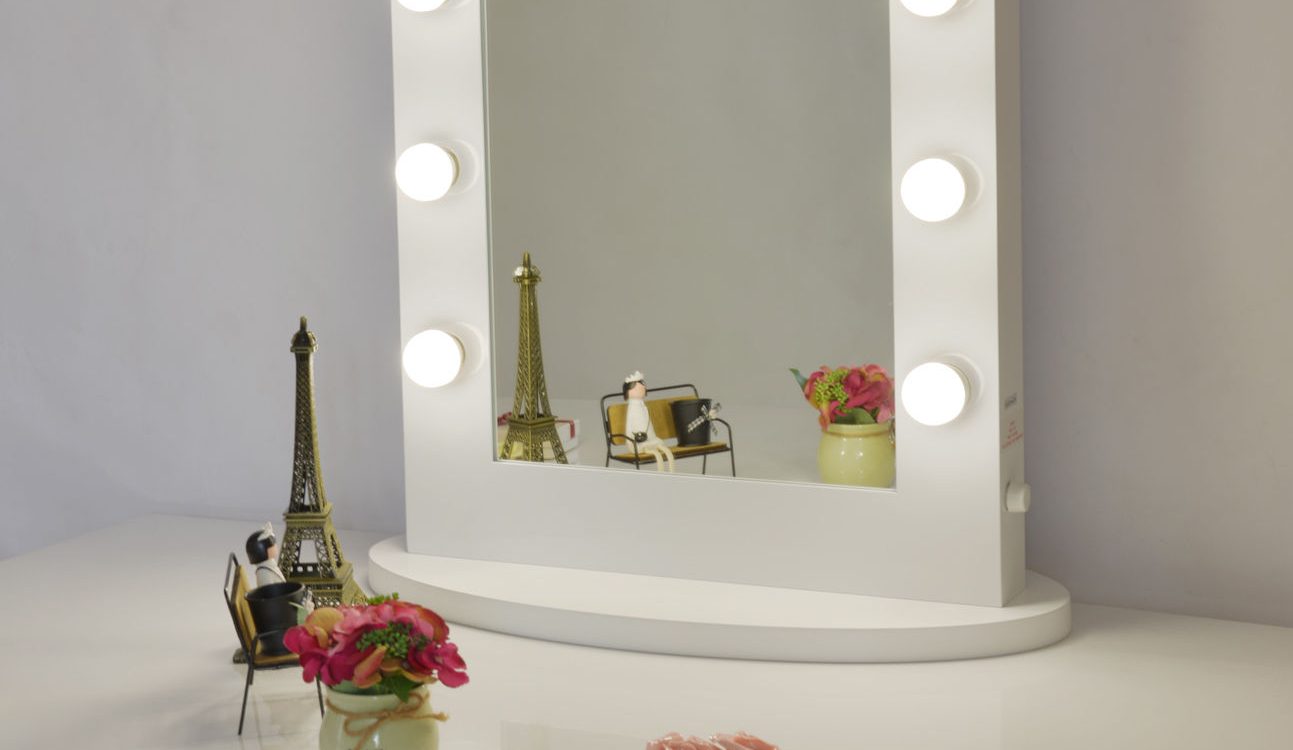 2018's Best Lighted Makeup Mirrors

Best Lighted Vanity Mirror
Buyer's Guide
Professional makeup mirror types
Magnifying
The magnifying lighted mirrors make it possible to see each pore of your skin. Thanks to these mirrors, you'll actually see how you look before leaving the house. Magnification mirrors provide a clean and up-close image of your makeup. They allow special attention to fine detail and are of big help to women with poor eyesight.
Mounted
A wall mounted lighted makeup mirror offers you the comfort to drag and rotate them until you find the best position that works for you. These mirrors are usually available as wall mounted or hard-wired version. They come with the feature of full viewing and are totally adjustable.
Countertop
Countertop makeup mirrors with light are made for counters/tables. If you are a free spirit, you can put these mirrors pretty much any flat surface.
Handheld
Handheld mirrors are a must in any household. They come in different shapes and sizes, and their portability knows no limits.
Travel
Any mirror that features a simple design and doesn't take up a lot of space is a good traveling companion. Luckily, most of the lighted makeup mirrors nowadays are designed for traveling.
Shower
Shower makeup mirrors allow powerful suction so they can be used in the shower.  
Buyer's Guide
There are a few aspects that you need to consider before buying the best lighted vanity mirror for you.
Type of lighting
Almost every new design today features a LED lightning because LED lights are energy-efficient and provide natural light. On the other hand, standard bulbs have a 'yellowy' light which does not match the natural daylight.  
Power
Before buying a vanity mirror, make sure you have your needs and preferences in order. If you don't have much space, buying a mirror with a cord that requires plugging in the wall might not be such a good idea. Mirrors that work on batteries are way more practical and travel-friendly.
Size & weight
If you prefer a full-face view when doing your makeup, the bigger the mirror, the higher your satisfaction will be. On the other hand, heavy-weight and large mirrors are not as portable as smaller, light-weight makeup mirrors.
Durability
You don't want to end up spending money on vanity mirrors that will last for only a few months. Always check the warranty before making a purchase.
Price
The price for the best lighted vanity mirror can vary depending on all features above mentioned. You can find a model at any price between $5 and $500. On the lookout for a bargain, Walmart might have some decently-priced options or, when it comes to an affordable vanity mirror with lights, Ikea might have a few of them on offer. Or check out some of the Walmart discounts which may come in quite handy.